Welcome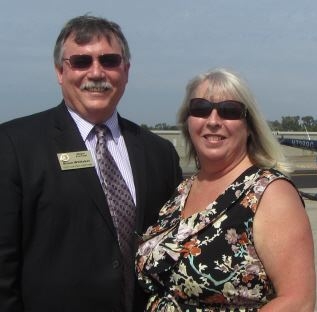 Dear Fullerton Residents,
I've served on the Fullerton City Council since first elected in November, 2010.  I appreciate feedback about issues which affect us all. I invite your views, opinions and comments which aid and inform my research and allow me to better represent you.
Protecting and preserving the Fullerton we know and love is my highest priority. Council Members must represent your interests, not insider or outsider interests which have been over-represented. We should all expect equitable treatment and honesty from a responsive city government. You deserve Council Members who are factually well prepared, listen, and engage in substantive public debate. Mutual respect, courtesy, thoughtful deliberation and a dignified demeanor is essential.
Family and friends enrich our lives. A well-functioning, honest city government promotes an environment where we all may pursue enrichment in our lives and those of future generations.
Fullerton's city government- and a majority of the City Council, continues to shortchange infrastructure needs, increase payroll and pension costs while imposing higher rates and fees and over-regulation. City street conditions are inadequate, water mains frequently fail, other infrastructure replacement is delayed.
Prioritizing expenditures properly is key to ensuring a safe and fiscally sound city. My prior experience as: Controller, Chief Financial Manager; Medical Center Administrator; executive staff in County and State government and as a former Fullerton Planning Commissioner  provide experience and depth to my role as Council Member. I respectfully request your vote!
Sincerely,
Bruce Whitaker, Council Member
electbrucewhitaker@live.com        * Please watch the video above from 2012